Frequently Asked Questions
Costs
Once you have selected your storage option, we can set up an automated payment arrangement, either using direct debit or credit card. You will need to pay one month's rent in advance to secure your storage option and payment will be deducted on a monthly basis.
Rent must be paid in accordance with the Terms of the Storage Agreement, otherwise we may have to sell the contents of the storage unit.
Please contact us if you are going to have trouble making a monthly payment and we can work with you to resolve the matter.
Late or declined direct debits may incur a fee.
We have a range of sizes available to suit your needs. You can view our sizes and our pricing here.
Your Storage Space
It depends on how many items you have. Our storage guide and calculator should give you a good indication of how much space will suit your storage needs.
Our facility is insured and alarmed to provide you with the reassurance that your goods are safe. You will need to arrange insurance for your contents yourself, either through your own insurer or we can arrange it for you.
Moving In
Health and Safety
We advise against giving your code to anyone you have not nominated to have access to your unit in your agreement. This is to protect both your goods and the facility.
We thoroughly clean and disinfect each unit between storers, including unit doors and handles.
With you and others' safety in mind, you are not permitted to store:
Flammable or explosive items such as fireworks, gas or lighter fluids.
Toxic chemicals that may affect the environment or people's health.
Firearms and weapons.
Live or previously alive animals.
Illegal items such as drugs or stolen property.
General Information
We are open Monday-Friday, 9am – 4:30pm, Saturday 9:00am - 12:30pm. We are closed on Sundays but you will still have access to your unit.
There is no fixed period and you can pay your rent on a month-to-month basis.
The storage agreement establishes the rights and obligations of each party, ensuring that each party knows its responsibilities in the relationship.
Insurance
For a small premium to cover your goods in storage we can bill you monthly with your rent. Electrodry Storage can offer customers a storage specific insurance policy arranged with AON Self Storage Policy, the Customer Storage Insurance Benefits.
Monthy Premiums are as Follows:
| Sum of Insurance | Insurance Premiums |
| --- | --- |
| Up to $5,000 | $10 |
| Up to $10,000 | $15 |
| Up to $15,000 | $24 |
| Up to $20,000 | $30 |
| Up to $30,000 | $44 |
| Up to $40,000 | $55 |
Please ensure you read the Product Disclosure Statement as it outlines important details that form part of the insurance policy. If you have any queries you can contact AON Risk Services Australia Limited ABN 17 000 434 720 AFS Licence number 241141 on (02) 9253 7000. AON is authorised to provide advice on general insurance products.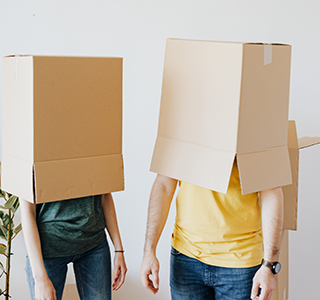 Still Have Questions?
Let our customer service staff assist you. Call us on 02 4911 4650, for questions, concerns and booking assistance. Alternatively, you may also message us online!